Our Officers and Board Members have a strong commitment to serving the many constituents of our organization. But first and foremost, they focus their energies on making sure the entire organization is focused on our mission and our programs.
MEET OUR OFFICERS AND BOARD OF DIRECTORS
---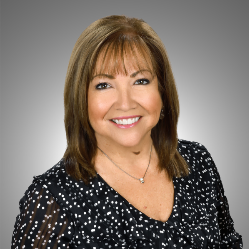 Leticia Gallegos, Co-Founder President/CEO
Leticia Gallegos is Co-Founder, President and CEO of the Hispanic Real Estate Brokers Association (HREBA).  She brings a wealth of knowledge and expertise to her position.  Leticia is co-owner of Showcase DFW Realty LLC established in 2004.  Prior to her career in Real Estate Sales and Management, Leticia held Corporate Sales and Marketing positions the previous twenty (20) years.  Since the beginning, Leticia's vision for HREBA has been to spread information and education throughout the community giving residents the knowledge and power to make good informed decisions.  Decisions on credit, savings, mortgages and home ownership.  A life-long volunteer, avid Dallas Cowboys Football fan, and gardener, she lives in Arlington, TX with her husband Salvador (Sal).  They have 5 children and 6 grandchildren.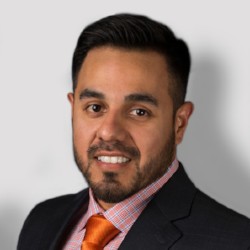 John Gonzales, Chairman-Elect
John Gonzales is a Mortgage Loan Officer with Town Square Mortgage here locally in DFW.  He began his career in mortgage banking with Chase Bank in the summer of 2009.  Since then, John has continued to serve our community by helping people achieve their dream of home ownership as a loan officer.  John is married to Natalie Gonzales, has a beautiful 3 year old son, Chandler and they recently became parents to a baby girl.  John is from a small town west of DFW area and shares those small town morals and values where a hand shake and your word goes a long way.  He loves to golf, watch any sporting event, and spending time with family.  He is currently the Chairman of HREBA's Annual Charity Golf Tournament.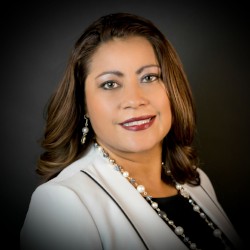 Rosa V Meza, Treasurer
Raised in Fort Worth, TX, Rosa V Meza graduated from University of Texas at Arlington with a B.A. in Communication Technology.  Highly involved in her community, with leadership and passion for helping, she began her career at HESC Higher Serving Corp, where he worked for 14 years as a federal loan servicing representative.  An enthusiastic member of HREBA, Meza launched into real estate sales in 2015 with Rendon Realty.  A supporter of children baseball leagues, she enjoys watching baseball when she is not busy showing her customers what DFW has to offer.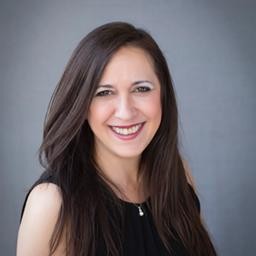 Natalia Ayme, Secretary
Natalia has a Bachelor's in Special Education from Nova Southeastern University.  Prior to starting her career as an insurance agency owner, she was a financial and treatment coordinator for an orthodontist for 20 years.  During this time she devoted 4 days out of every month volunteering her services in Haiti.  After that, she became an insurance adjuster which naturally led her to insurance sales.  In her spare time, she enjoys hunting, fishing, boating and sharing good times with friends and family.  Natalia saw amazing growth potential with Goosehead Insurance, so she proudly sold her former agency and opened a Goosehead Franchise on August 15th, 2014.  In 2016, she decided to make the permanent move to Texas.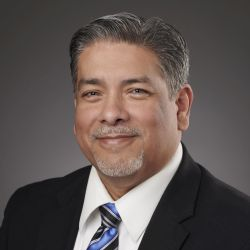 Chris Alvarado, Director
In December 2017, Chris Alvarado joined the United Way of Tarrant County as Vice President in the Community Investment Division where he oversees all education programs, as well as manages the fund distribution process for the agency and serves on the Leadership Team. He is actively engaged as Co-Chair of Read Fort Worth's Expanded Learning Collaborative Action Network, Member of the Fort Worth ISD's Afterschool Coordinating Board, Member of the City of Fort Worth's Education Initiative Committee, and Member of the Early Learning Alliance Leadership Team and Governance Committee.  Chris brings more than 20 years of experience in public policy, community engagement, grants management and a strong commitment to promoting educational opportunity for all Texans. He has worked primarily in state agencies and nonprofit organizations and served on various committees, task forces, and boards throughout his career.  He earned a Bachelor of Arts in Psychology and History from Texas A&M University in College Station.  Chris is originally from the small South Texas town of Bishop. He and his wife, Norma, are the proud parents of their daughter, Ascencia, a Corporal in the United States Marine Corps.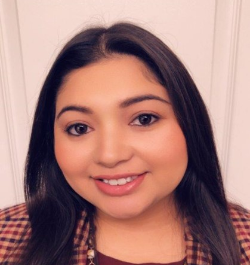 Geneva Avila, Director
Geneva Avila is Vice President and Loan Officer with The National Bank of Texas at Fort Worth. She began her banking career with The National Bank of Texas in 2006 and became a lender in 2013, providing consumer, commercial and real estate loans as well as assisting customers with all banking relationships. Geneva is an important attribute for the bank within the North Fort Worth Hispanic community. Prior to her banking career, Geneva served 4 years in the United States Army Reserves. Geneva is a native of the Fort Worth area and lives with her husband Jose and their 3 children. When she is not working, she loves to volunteer with her family at their church and cheer on her children at their extracurricular activities.
Fabian Medrano, Board Member, Budget/Finance
Fabian Medrano has over 20 years of public accounting and tax experience. Fabian has worked for the Internal Revenue Service as an auditor for six years. Then, rest of his public accounting and tax experience has been in public accounting. Currently, Fabian works for Shelton Mead Shelton PLLC, a public accounting firm in Arlington, TX.   Fabian Medrano focuses on income and payroll tax preparation and IRS matters for small businesses.  Fabian earned his BBA in Accounting from The University of Texas at Arlington and obtained his Enrolled Agents certificate from the Internal Revenue Service.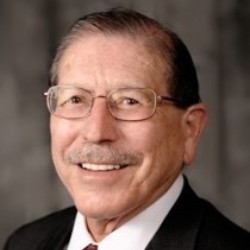 Marty Martinez, Founder and CEO Emeritus
Marty Martinez is Founder and CEO Emeritus of the Hispanic Real Estate Brokers Association (HREBA). Marty is a Marine Corps veteran and served our country as a Viet-Nam Veteran.   Prior to founding HREBA, Marty served the Real Estate industry in various positions. A licensed Real Estate Broker for more than 30 years, Marty has 20+ years of dedicated service on the Board of Directors of local and Texas State Associations of Realtors.  Marty is a Certified International Property Specialist (CIPS) having the ability and network to help clients that seek property internationally especially in Mexico.  Marty and HREBA are dedicated to helping the low to moderate income families in achieving financial stability through education and housing. HREBA's Mission Statement is a high priority to HREBA and its members.